.
Early on looked like it would be a very brief encounter, but the cards turned ...
Very disappointed one hand with KK and get a call. Flop is K44. I give Bainn every chance to bet but no action.
Poop.
Couple very good hands in the end and I drew the longer straw this time.
Last hand (scary river!)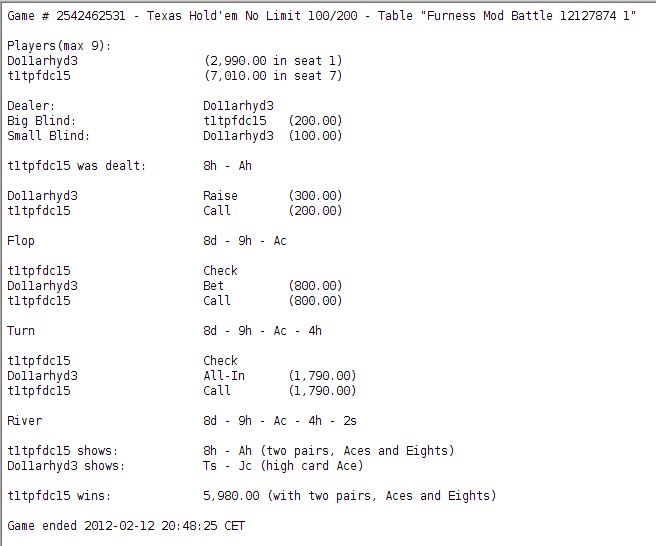 .